Lifetime Achievement Award
About the Cervical Spine Research Society Lifetime Achievement Award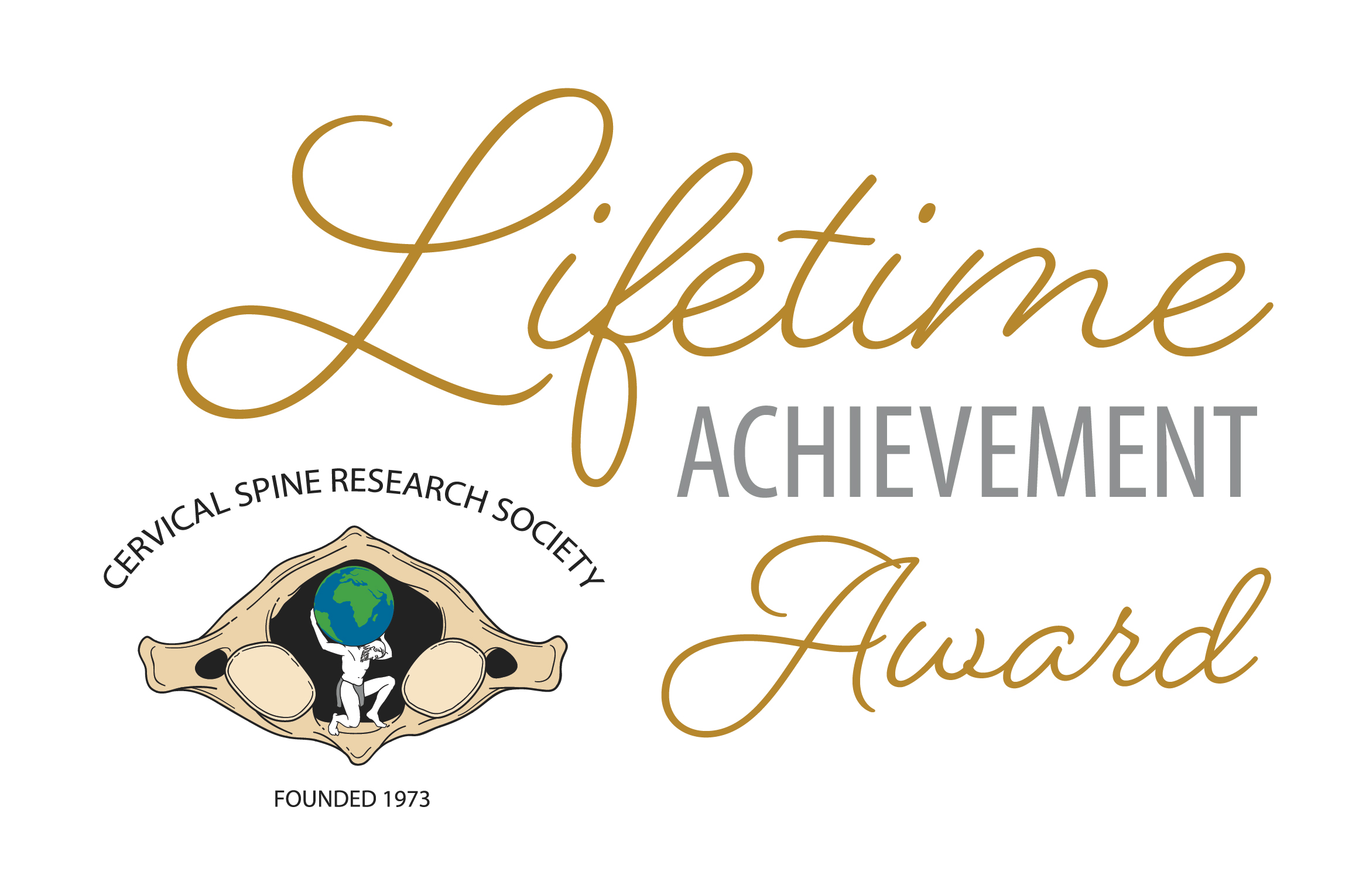 The Board of Directors of the Cervical Spine Research Society (CSRS) established the Lifetime Achievement Award in 2019 to recognize those who have achieved academic excellence and made significant contributions to study of diseases of the cervical spine, as well as to recognize the accomplishments of the distinguished persons who have created a lasting legacy in this field.
Award Criteria
The candidate must be living.
The candidate must be a senior member of CSRS and/or over the age of 65.
The candidate's outstanding and lasting contributions are pioneering and/or creative, with legacy value.
The candidate must be a highly-esteemed individual with a significant national and international reputation as a thought leader, educator, and mentor in the field, and possess exceptional professional and personal qualities.
2022 CSRS Lifetime Achievement Award Recipient
Paul A. Anderson, MD
CSRS proudly awards Paul A. Anderson, MD as the 2022 recipient of the Lifetime Achievement Award. In granting this award, CSRS recognizes his exemplary career in cervical spine surgery as a researcher, educator, innovator, and global leader spanning four decades. Dr. Anderson influenced the course and direction of CSRS in countless ways, including as President from 2001-2002, as well as Vice President and Treasurer.
Dr. Anderson has worked vigorously throughout his career to evolve the field of cervical spine surgery. His research contributions have been highly impactful, with hundreds of publications on both clinical and basic science topics ranging from trauma, degenerative, biomechanical, and molecular biological studies. His body of cervical spine research has been remarkable, authoritative, and broad. To say that Dr. Anderson is a Renaissance Man in cervical spine surgery is truly an understatement.
In addition, his commitment to cervical spine education has been profound. It has been said of Dr. Anderson that, "There is no greater educator in cervical spine disorders." For example, he continues to teach hand-on cervical spine courses for young surgeons with humble and enthusiastic dedication. Countless students, residents, fellows, and peers have benefitted from his cogent teaching ability during his illustrious career at the University of Washington, University of Wisconsin, and as a leader of CSRS.
For all this and more, CSRS is honored to present Dr. Paul A. Anderson with the 2022 Lifetime Achievement Award. We congratulate Dr. Anderson not only for his remarkable academic accomplishments, but also for what those accomplishments have done to advance both our field and the society that we so cherish. We are confident that his example will serve as a lofty inspiration to our members for generations to come.
---
Past Recipients