14th Annual Henry H. Bohlman Presidential Guest Lecturer – James Waters
Lessons in Leadership from a Law Enforcement Veteran: Bleeding Blue
November 17, 2022 | 4:45pm – 5:45pm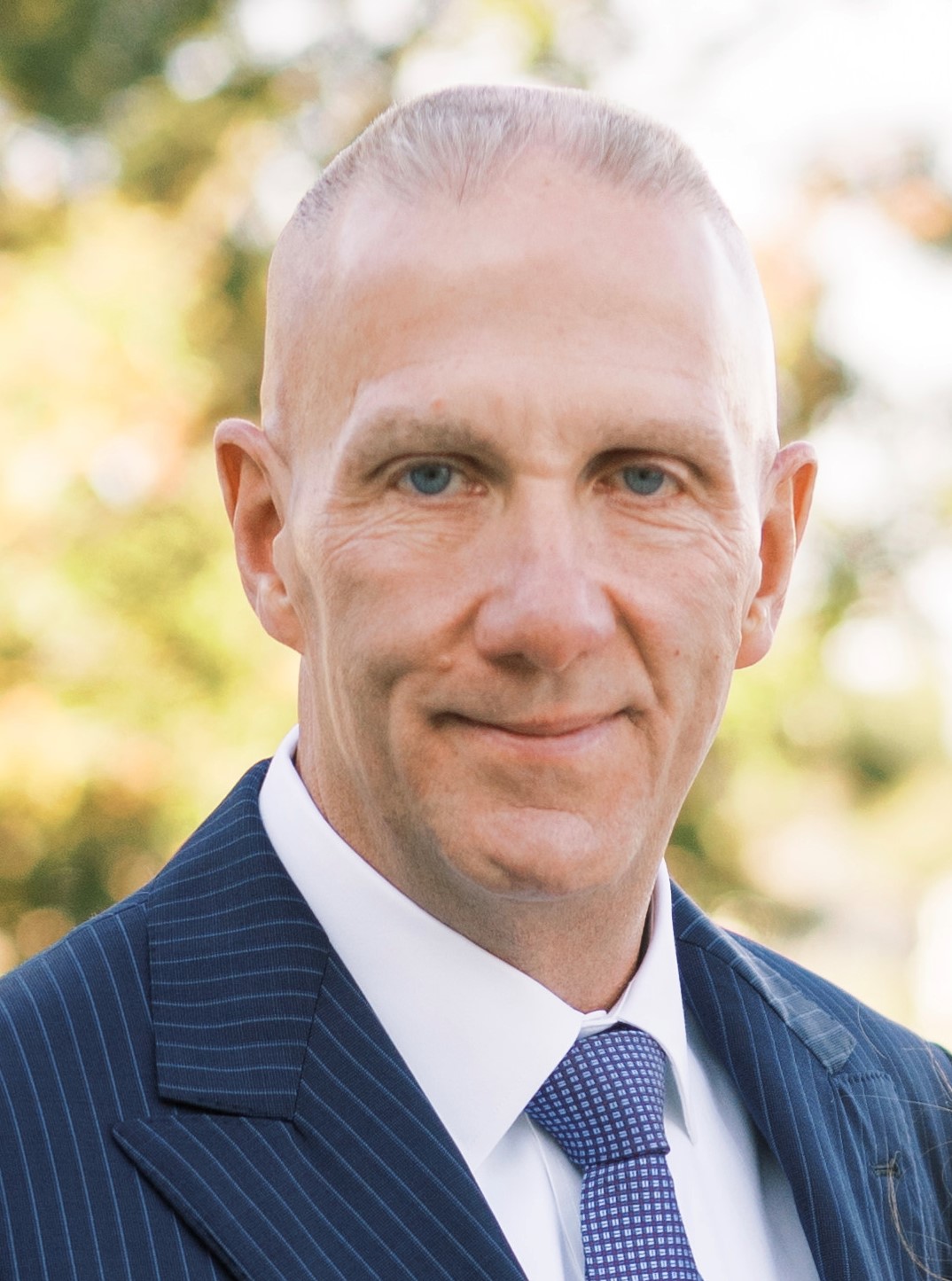 With nearly forty years in law enforcement, Waters saw just about everything. What really sticks with him are the days in between: when ordinary people stepped up to perform in extraordinary ways. From walking the midnight patrol, to meeting Presidents and Popes as a senior law enforcement executive of the largest police department in the country. From learning to swim in his brother's backyard to competing in Ironman triathlons. From working the McDonald's grill to leading complex organizations amidst our nation's most challenging times - and inspiring others to do the same.
In Bleeding Blue, Waters will regale the audience with behind-the-badge insights into protecting the largest city in America. Through the eyes of a seasoned law enforcement officer-turned-endurance athlete, Waters will break down that it means to be an integrity-minded leader of people, organizations, and most importantly, yourself.
Bleeding Blue explores the not-so-secret recipe for success in some of the most dangerous places: on the beat, at the starting line, in the operating room, and in your own head.
James Waters Biography
James R. Waters is an internationally-recognized security and counterterrorism expert with more than four decades of experience in municipal, domestic, and international security affairs, law enforcement, and emergency management. A 39-year veteran of the New York City Police Department, Waters is a highly sought, trusted expert as well as a team leadership and change management evangelist.
Waters is the Founder and President of Iron Strategies LLC, a strategic advisory firm. He counsels organizations of all sizes on complex security matters including global counterterrorism and intelligence operations; crisis management and emergency response; and community engagement and multi-agency partnerships.
From 2013-2020, Waters served as the Chief of Counterterrorism for the New York City Police Department. In this role, he commanded more than 1,000 uniform and civilian members of the service across seven divisions, including the NYPD-FBI Joint Terrorism Task Force (JTTF), Citywide Counterterrorism Unit, Counterterrorism Division, Lower Manhattan Security Initiative, World Trade Center Command, Critical Response
Command, and Bomb Squad. During his executive service, Waters served as a senior advisor to multiple New York City Mayors and Police Commissioners on all counterterrorism matters including investigations, technology and systems development, interagency collaboration, project implementation, budget, and grant management.
Over nearly forty years in the NYPD, Chief Waters pioneered advancements and innovations in policing and counterterrorism, such as overseeing the creation of the World Trade Center and Critical Response Commands; the creation of the National SHIELD Network, a national expansion of the highly successful regional public-private sector information sharing partnership; the production of several major counterterrorism publications, such as the Active Shooter Recommendations and Analysis for Risk Mitigation (2012 and 2016 revision) and Engineering Security: Protective Design for High Risk Buildings (2009); and the development and expansion of a first-of-its-kind integrated data and sensor network, known as the Domain Awareness System. Waters held multiple senior leadership positions in the NYPD, including Commanding Officer of the JTTF, Commanding Officer of the Office of the First Deputy Commissioner, and Commanding Officer of the 109th Precinct in Queens.
Waters holds a Masters of Public Administration from Marist College and a Bachelor of Science degree in Criminal Justice from the State University of New York. He is a graduate of the Police Management Institute at Columbia University and the Leadership in Counterterrorism (LinCT) program. He is a member of the International Association of Chiefs of Police, the NYPD Honor Legion, and the NYPD Emerald Society, and has regularly appeared in national and local media on law enforcement and security matters.
An accomplished triathlete and IRONMAN 70.3 finisher, Waters proudly competes as a member of the NYPD Triathlon Team where he also serves as the team's Vice President.
Waters and his wife, Joanne, live on Long Island, New York. They have two grown children, Erin and Ryan, and a black labrador retriever named Tuff.
Learn more about the Henry H. Bohlman Educational Endowment Fund