News and Events
For the latest news and events, please see the announcements below.
2022 Lifetime Achievement Award Recipient: Paul A. Anderson, MD
In granting this award, CSRS recognizes his exemplary career in cervical spine surgery as a researcher, educator, innovator, and global leader spanning four decades.
Congratulations to the 2022 Research Award Papers & E-Posters
2022 Research Award Papers & E-Posters
Congratulations to the 2022 Research Award Papers & E-Poster recipients. Of the 524 abstracts awarded in 2022, these 11 abstracts were awarded best in Clinical Research, Basic Science, Resident/Fellow, and E-Poster.
Basic Science Awards
FIRST PLACE BASIC SCIENCE AWARD

Serum GFAP and NF-L are Biomarkers of Injury Severity and Predictors of Recovery After Acute Cervical Spinal Cord Injury
Presenting Author - Brian K. Kwon, MD, PHD, FRCSC; Sophie Stukas, PHD; Lise LB. Belanger, RN, MSN; Angela Tsang, RN; Leanna Ritchie, RN; John Street, MB, PHD, FRCSC; Scott Paquette, MD, FRCSC; Raphaele Charest-Morin, MD, FRCSC; Nicolas Dea, MD, FRCSC; Tamir Ailon, MD, MPH, FRCSC; Charles G. Fisher, MD, MPH, FRCSC; Marcel F. Dvorak, MD, MBA, FRCSC; Cheryl L. Wellington, PhD
2nd Place BASIC SCIENCE AWARD

Spinal Cord Reconstitution of Chronic Complete Injury by Hepatocyte Growth Factor-Releasing Scaffold and Human Stem Cell Enhances Functional Recovery
Presenting Author - Shogo Hashimoto, MD; Narihito Nagoshi, MD, PhD; Takahiro Shibata, MD; Munehisa Shinozaki, MD,PhD; Hideyuki Okano, MD; Masaya Nakamura, MD
3rd Place BASIC SCIENCE AWARD

Circulating microRNAs May be Predictive of Degenerative Cervical Myelopathy
Presenting Author - Srikanth Divi, MD; Dessislava Z. Markova, PhD; Nicholas D. D'Antonio, BS; Mark J. Lambrechts, MD; Hannah A. Levy, BS; Goutham R. Yalla, BS; Alan Hilibrand, MD; Alexander R. Vaccaro, MD, PhD, MBA; Chris Kepler, MD
Clinical Research Awards
FIRST PLACE CLINICAL RESEARCH AWARD

Long-term Outcomes of Vertebral Body Sliding Osteotomy for the Treatment of Cervical Myelopathy: A Minimum of 5-year Follow-up
Presenting Author - Dong-Ho Lee, MD. PhD; Sehan Park, MD; Jae Hwan Cho, MD PhD; Sung Tan Cho, MD
2nd Place CLINICAL RESEARCH AWARD

A Multi-Center, Randomized, Placebo-Controlled, Double-Blinded Trial of Efficacy and Safety of Riluzole in Acute Spinal Cord Injury Study (RISCIS)
Presenting Author - Michael G. Fehlings, MD, PhD; Ali Moghaddamjou, MD; James S. Harrop, MD; Ralph E. Stanford, MBBS, B Med Sci, PhD,; Jonathon Ball, MD; Bizhan BA. Aarabi, MD; Brian Freeman, MD; James D. Guest, MD, PhD; Shekar Kurpad, MD PhD; James M. Schuster, MD, PhD; Ahmad Nassr, MD; Karl Schmitt, MD; Jefferson R. Wilson, MD, PhD; Darrel S. Brodke, MD; Faiz U. Ahmad, MD
3rd Place CLINICAL RESEARCH AWARD

Contemporary Practice Patterns in the Treatment of Cervical Stenosis and Central Cord Syndrome: A Survey of the Cervical Spine Research Society
Presenting Author - Erick Kazarian, MD; Sonal Sodha, MD; Zachary Pinter, MD; Brett A. Freedman, MD; Ahmad Nassr, MD; Arjun S. Sebastian, MD; Michael G. Fehlings, MD, PhD; John M. Rhee, MD; Brad Currier, MD
Resident/Fellow Research Awards
FIRST PLACE RESIDENT/FELLOW RESEARCH AWARD

Do Patients with Preoperative Marijuana Use have Similar Outcomes following Anterior Cervical Discectomy and Fusions?
Presenting Author - Mark J. Lambrechts, MD; Nicholas D. D'Antonio, BS; Gregory R. Toci, MD; Brian Karamian, MD; Dominic M. Farronato, BS; Joshua D. Pezzulo, BS; Garrett M. Breyer, MD; Jose Canseco, MD PhD; Alan Hilibrand, MD; Alexander R. Vaccaro, MD, PhD, MBA; Gregory Schroeder, MD; Chris Kepler, MD
2nd Place RESIDENT/FELLOW RESEARCH AWARD

Comparing Those Most Satisfied Versus Least Satisfied Following Surgery for Cervical Spondylotic Myelopathy: Are there Differences in Baseline Characteristics?
Presenting Author - Andrew Chan, MD; Christopher Shaffrey, MD; Oren N. Gottfried, MD; Khoi D. Than, MD; Erica F. Bisson, MD, MPH; Mohamad Bydon, MD; Anthony L. Asher, MD; Domagoj Coric, MD; Eric A. Potts, MD; Kevin Foley, MD; Michael Wang, MD; Kai-Ming Fu, MD; John Knightly, MD; Paul Park, MD; Cheerag Upadhyaya, MD; Mark Shaffrey, MD; Luis M. Tumialan, MD; Dean Chou, MD; Regis Haid, MD; Praveen Mummaneni, MD, MBA
3rd Place RESIDENT/FELLOW RESEARCH AWARD

Motorized Robotic Cervical Traction: Proof of Concept
Presenting Author - Brandon Sherrod, MD; Trevor J. Schwehr, MS; Andrew Merryweather, PhD; Marcus Mazur, MD
E-Poster Awards
GENERAL E-POSTER AWARD

Impact of social deprivation on physical and mental health outcomes in patients following cervical spine fusion surgery
Presenting Author - Justin K. Zhang, BS; Jacob K. Greenberg, MD MSCI; Saad Javeed, MD; Jawad M. Khalifeh, MD, MSCI; Christopher F. Dibble, MD PhD; Deeptee Jain, MD; Ian Dorward, MD; Jacob Buchowski, MD; Paul Santiago, MD; Camilo Molina, MD; Brenton H. Pennicooke, MD; Wilson Z. Ray, MD
RESIDENT/FELLOW E-POSTER AWARD

Severe Semispinalis Cervicis Sarcopenia is Associated with Worse Patient Reported Outcomes following Laminoplasty for Myelopathy
Presenting Author - Zachariah Pinter, MD; Ryder Reed, MD; Anthony Mikula, MD; Nikita Lakomkin, MD; Breydan Wright, MD; Erick Kazarian, MD; Giorgos D. Michalopoulos, MD; Benjamin D. Elder, MD; Jeremy Fogelson, MD; Mohamad Bydon, MD; Brett A. Freedman, MD; Ahmad Nassr, MD; Arjun S. Sebastian, MD
Announcing the 2022 CSRS Research Grant Recipients
Congratulations to the following recipients of CSRS Research Grants! CSRS research funding is a highly rigorous and competitive process. CSRS receives many high-quality proposals each year, and every proposal is thoroughly vetted and reviewed by the Research Committee. This year, 39 grant applications were received and a total of eight were funded across four grant categories totaling more than $200,000.
21st Century Grant - $75,000
Analysis of Piezo1-dependent mechanotransduction in spinal fusion and pseudoarthrosis
Primary Investigator: Muhamed Hadzipasic, MD, PhD
Spinal Cord Injury Grant - $40,000
Therapeutic effect of immunoreceptor CD300a blockade for acute spinal cord injury
University of Tsukuba
Primary Investigator: Hiroshi Takahashi, M.D., Ph.D.
Seed/Starter Grants - $25,000 each
Sleep Quality in Patients With Cervical Radiculopathy
Texas Back Institute
Primary Investigator: Alexander Satin, MD
Quantifying and Classifying Quality-Associated Waste in the Care of Cervical Myelopathy
Thomas Jefferson
Primary Investigator: Ahilan Sivaganesan, MD
Resident/Fellow Grants - $15,000 each
Patient Preoperative Health Confidence and Postoperative Outcomes After Cervical Spine Surgery: A Quantitative Analysis
Northwestern University
Primary Investigator: Erik Gerlach, MD
Minimal clinically important difference (MCID) in cervical spine surgery: establishing MCID for NIH PROMIS assessments and development of machine learning algorithms for prediction of MCID after cervical spine surgery
Massachusetts General Hospital
Primary Investigator: Aditya Karhade, MD
The Comparative Effect of NSAIDs and Opioids on Spinal Fusion: A Rodent Model
Rothman Orthopaedic Institute
Primary Investigator: Mark Lambrechts, MD
Motorized Cervical Traction versus Weight and Pulley Traction: A Cadaveric Biomechanical Comparison
University of Utah
Primary Investigator: Brandon Sherrod, MD
Letter from the Local Host of the 50th Annual Meeting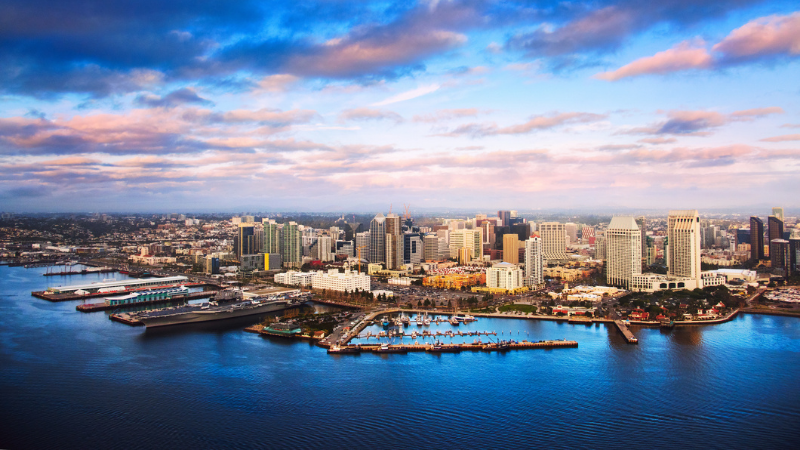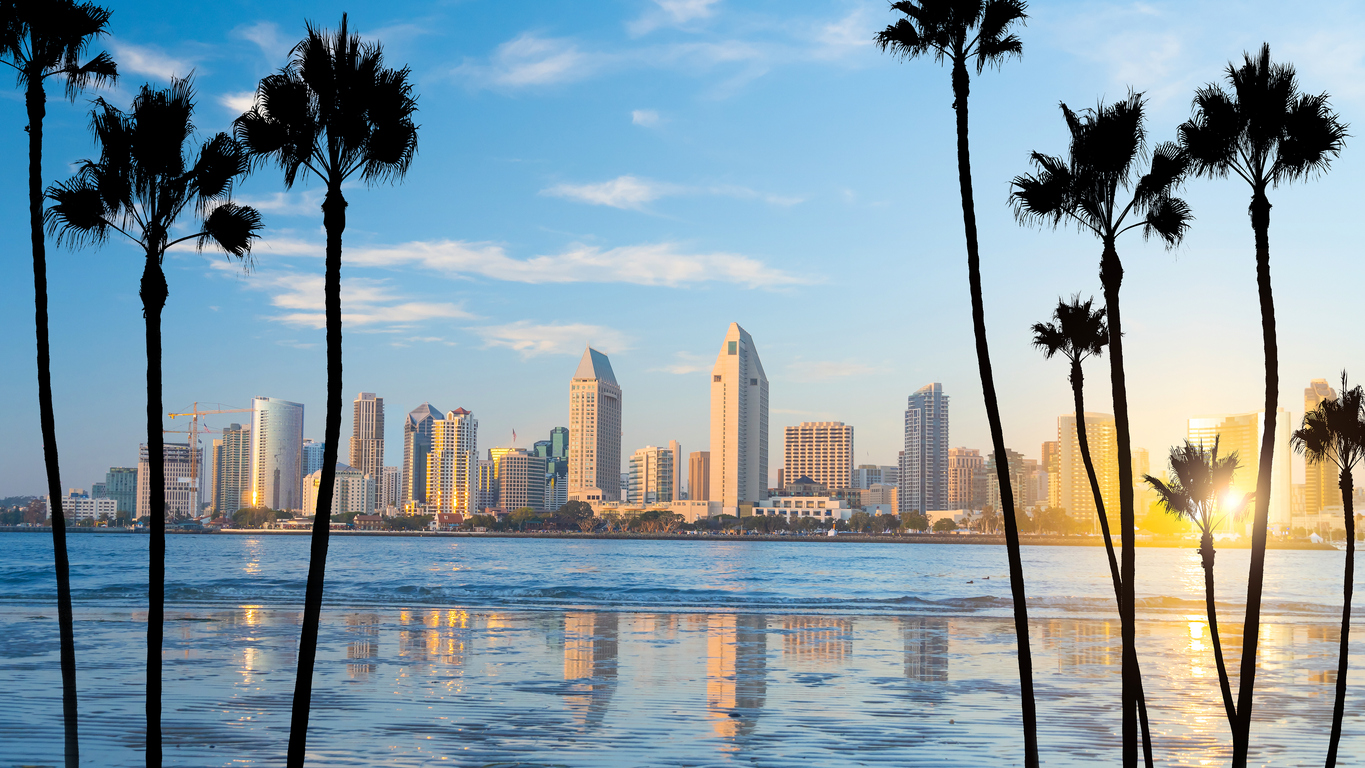 The 50th Annual Meeting and 27th Instructional Course will take place in sunny San Diego California! San Diego is the oldest town in California. It has enchanting natural beauty with a mild, Mediterranean climate and mostly sunny days. It's on the Pacific Ocean with expansive beaches and San Diego Bay. We are lucky to have our conference at the Manchester Grand Hyatt which is located right off the bay. Mountains are to the east, Los Angeles and Disneyland are 90 minutes north, and Tijuana is 20 minutes south. One of San Diego's most popular tourist attractions is Balboa Park which hosted the 1915-16 Panama-California Exposition and 1935-36 California Pacific International Exposition. Both of these events left architectural landmarks, including museums, gardens, and Spanish Colonial-style architecture.
The world-famous San Diego Zoo is also located there. Near the Manchester Grand Hyatt is the Midway Aircraft Carrier Museum. If you'd like to experience a little history and shop for south of the border souvenirs, you can stroll the streets of Old Town San Diego State Historic Park (the oldest settled area in San Diego) and Presidio Park which showcase the San Diego Presidio and Mission San Diego de Alcalá which constitute the first Spanish settlement in the present-day state of California. The Gaslamp Quarter, filled with restaurants, bars, shops, and people offers nightlife entertainment and is just outside the front door of the Manchester Grand Hyatt. Though the weather is typically warm and pleasant during the day, San Diego can cool off at night. Please remember to bring a jacket or wrap.
Steven Garfin, MD
Jean-Jacques Abitbol, MD
50th Annual Meeting Local Hosts
Lifetime Achievement Award Nominations Open Now
Submit your nomination for the CSRS Lifetime Achievement Award to recognize those who have achieved academic excellence and made significant contributions to study of diseases of the cervical spine, as well as to recognize the accomplishments of the distinguished persons who have created a lasting legacy in this field.
Nominations for the 2022 Lifetime Achievement Award will be accepted between June 1, 2022 - August 1, 2022.
2022 Membership Applications Open Now!
CSRS Membership Applications Open Now!
Apply now to become an Active or Candidate Member of CSRS! We want you to join the most exclusive cervical spine society. There are many benefits to becoming a CSRS member: reduced registration fees for the CSRS Annual Meeting, complimentary subscription to Clinical Spine Surgery, opportunities to survey your colleagues, leadership opportunities and so much more! Applications close on September 15.